Housing America's Older Adults—Meeting the Needs of An Aging Population
Interactive Map of the Aging U.S. Population
Click map to launch (may take a few seconds to load).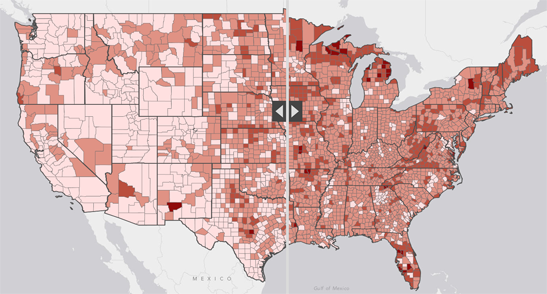 Note: This data also available in Excel format.
 
Infographic: Housing America's Older Adults
Click image below to see & share full infographic.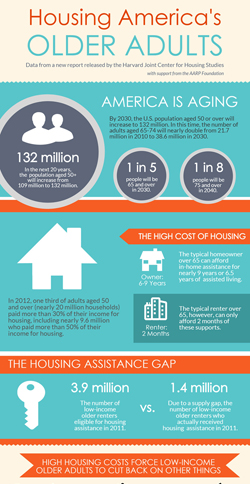 Video of Release Event
This report was released at an event in Washington, DC on September 2, 2014. Click the images below to watch C-SPAN's video coverage.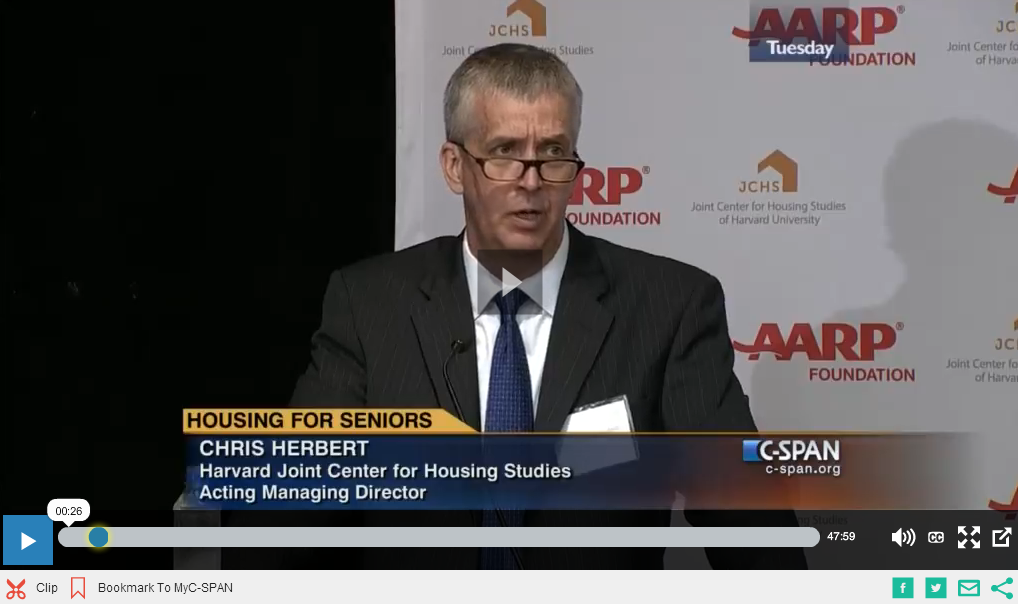 Joint Center for Housing Studies Acting Managing Director Chris Herbert's presentation of the report findings.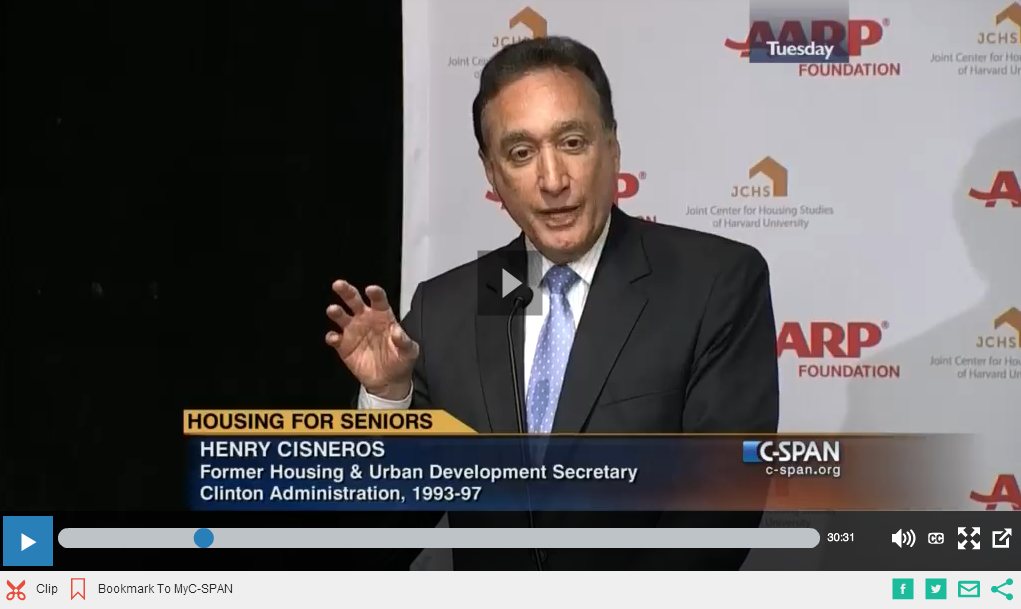 Former HUD Secretary Henry Cisneros delivers the Keynote Address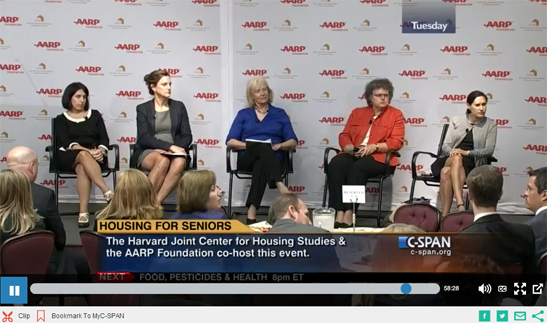 Panel discussion about Housing America's Older Adults.
The Joint Center thanks the members of the Housing America's Older Adults Advisory Committee for their thoughtful contributions throughout all stages of report planning and development:
Peter Bell (National Aging in Place Council), Laura Carstensen (Stanford Center on Longevity), Henry Cisneros (CityView), Elinor Ginzler (Jewish Council for the Aging; AARP Caregiving Advisory Panel), Doris Koo (Enterprise Community Partners; AARP Foundation Board of Directors), Robert Kramer (National Investment Center for the Seniors Housing & Care Industry), Ann Norton (AARP National Policy Council), Barbara O'Connor (Move Inc.), Nan Roman (National Alliance to End Homelessness), David Schless (America's Seniors Housing Association), William Sparling (AARP National Policy Council), Deborah Wahl (PulteGroup).