Dr. Carlos Martín Named Director of Remodeling Futures Program at the Harvard Joint Center for Housing Studies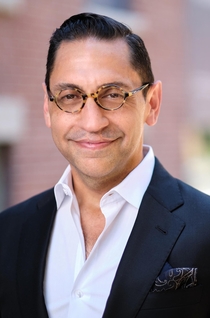 CAMBRIDGE, MA – Dr. Carlos Martín has been named Director of the Remodeling Futures Program at the Harvard Joint Center for Housing Studies. For over two decades, the Remodeling Futures Program, at Harvard's preeminent housing research center, has studied trends in the remodeling industry, including changes in the nature and extent of investment in existing homes, with an increasing emphasis on energy-efficient products, healthy homes, and smart home technology.
"I am delighted to have Carlos join our Center," said Chris Herbert, Managing Director of the Joint Center for Housing Studies. "He brings a wealth of experience and a valuable perspective on the challenges we face as a country in maintaining and improving housing for all."
Martín, who will assume the Program Director role on July 19, comes to the Center from the Urban Institute, where he was a senior fellow in the Metropolitan Housing and Communities Policy Center. A trained architect and construction engineer, Martín connects the bricks and mortar of housing to its social outcomes. His areas of expertise include green housing, disaster mitigation, substandard housing, and the construction workforce.
Previously, Martín was assistant staff vice president at the National Association of Home Builders for Construction Codes and Standards, SRP professor for energy and the environment at Arizona State University's Del E. Webb School of Construction and School of Architecture, and coordinator for the US Department of Housing and Urban Development's Partnership for Advancing Technology in Housing. He received his BSAD in architecture from the Massachusetts Institute of Technology and his MEng and PhD in civil and environmental engineering from Stanford University.
"I am thrilled to be joining the Center for this chapter in our national housing story," said Martín. "The industry's current workforce and material challenges are symptoms of the many challenges ahead—including occupant health, energy and water use, racial and income equity, and climate effects. The Remodeling Futures partners are primed to provide industry, policymakers, and advocates with the evidence and tools for envisioning a new form to our existing housing."
The Harvard Joint Center for Housing Studies, which is affiliated with both the Harvard Kennedy School and the Harvard Graduate School of Design, advances understanding of housing issues and informs policy. Through its research, education, and public outreach programs, the Center helps leaders in government, business, and the civic sectors make decisions that effectively address the needs of cities and communities. Through graduate and executive courses, as well as fellowships and internship opportunities, the Center also trains and inspires the next generation of housing leaders.
Media contact: Kerry Donahue, (617) 495-7640, [email protected]
---