Beazer Homes CEO Allan Merrill TO CHAIR POLICY ADVISORY BOARD OF HARVARD'S JOINT CENTER FOR HOUSING STUDIES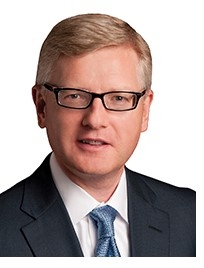 Cambridge, MA – Allan Merrill, President and CEO of Atlanta-based Beazer Homes, is the new chair of The Policy Advisory Board (PAB) of the Harvard Joint Center for Housing Studies. Merrill's tenure began earlier this month when the PAB held its winter meeting in Washington, DC. 
"Allan will be an tremendous leader for the Policy Advisory Board," said Chris Herbert, managing director of the Joint Center for Housing Studies. "He brings broad experience in the US housing industry that will be invaluable in helping to build bridges between the worlds of policy, academia, and business that is at the heart of the Center's mission."
Merrill has been the Chief Executive Officer and President of Beazer Homes since 2011. Prior to joining the company as CFO in 2007, he worked in both investment banking and online real estate marketing. Merrill has been associated with the Policy Advisory Board since 1997, and has been a Board member since 2008, most recently serving as the Vice Chair. In addition, Merrill is Chair of the Leading Builders of America and serves on the Executive Committee of the Metro Atlanta Chamber of Commerce. He is a graduate of the University of Pennsylvania, Wharton School with a Bachelor of Science in Economics.
"It is an honor to serve as Chair of the Policy Advisory Board," said Merrill. "Through my affiliation with the Joint Center for Housing Studies over the past 20 years, I have found their research and analysis to be invaluable to our industry.  I look forward to sharing my time and energy to support the Center's mission."
The Center also announced that the Policy Advisory Board's new Vice Chair will be John Morikis, Chairman and CEO of The Sherwin-Williams Company. 
The Harvard Joint Center for Housing Studies advances understanding of housing issues and informs policy. Through its research, education, and public outreach programs, the center helps leaders in government, business, and the civic sectors make decisions that effectively address the needs of cities and communities.  Through graduate and executive courses, as well as fellowships and internship opportunities, the Joint Center also trains and inspires the next generation of housing leaders. 
 
Established in 1971, the Joint Center's Policy Advisory Board has a longstanding history of supporting housing research at Harvard. The group also serves as a distinguished national forum for leading companies across all industries with interests in the future of housing, including homebuilding, building materials manufacturing and distribution, housing and mortgage finance, industry media, design, construction and renovation. Representatives on the Policy Advisory Board play an important role in identifying emerging issues and trends and are committed to advancing housing as a national priority.  
For more information, please visit www.jchs.harvard.edu.
Contact: Kerry Donahue, (617) 495-7640, [email protected]
---